Pazzo Pizzeria
11104 W Olympic Blvd, Los Angeles, CA 90064
Order now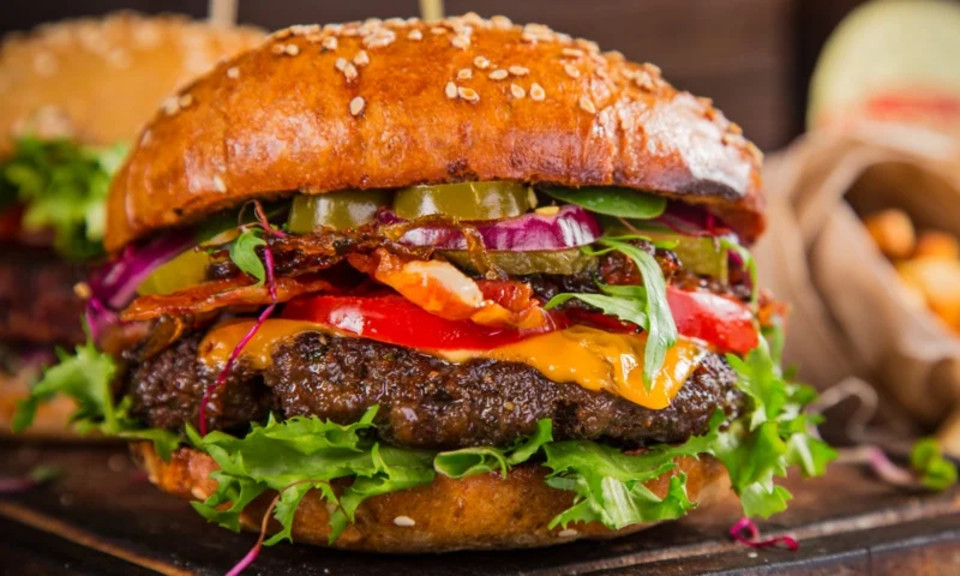 DawnMarie
Great people, great food! I've been ordering from Pazzo for years! They are super friendly - they know me by name and the food is really, really good! There have been times when I ordered from them 3 to 4 times a week and easily could have done so 5 or 6 days!

Since they have joined GrubHub, they've added to their menu - I am excited to try the Korean BBQ ribeye risotto and the Pazzo wings. The pizza is not slopped together and assembly-lined out the door - it is carefully made and the sauce and dough are so good - I could eat just that!

Just one thing to pay attention to when ordering the pasta Bolognese - it is traditional Bolognese, pasta with meat "sauce" with *very little tomato sauce* in the dish. If you want the American-Italian dish, often called "Bolognese" in other restaurants, order the Pasta with Meat Sauce instead. The Bolognese is excellent - I switched with a friend one night who ordered "wrong". So FYI, buyer be aware.

Pazzo has been and will continue to be my go-to favorite for all the right reasons!
Steven
Don't be a fool, order from Pazzo! The people who work and deliver here are as exceptional as the food. I've posted many times, order from here rather frequently, and would also be a fool if I didn't plug this place for the quality that it exudes.

Doug, Daniel and another gal who is a tremendous person (need to get her name!) deliver and ALWAYS bring hot DELICIOUS food and are friendly as can be.

If you've read this far, seriously order from here and you won't be sorry. Apps, salads, pizza, pasta -- Cheesecake - all delicious! And no, I don't work for Pazzo Pizzeria, but I like to give credit where credit is due. I have never had a bad experience.

Hey Pazzo: See one of you soon for some grub, my friends!

-Steve S.
Anna
I am long overdue to write a review. I order from here usually once a week or more... I'm currently addicted to the shrimp scampi. It's freaking delicious. Just the right spiciness too. They are always SUPER fast (30 min or less) with piping hot food and the man who delivers is really nice. I just ordered again today. I can't help it. It's so fast and yummy.
Joaquin
One of my favorite places. They have Amazing food made by the nicest folks.
I have been coming here for over a decade and never have i been met with anything other than a sincere smile and friendly conversation.

My preferred dishes are Pizza and wings--best wings ever, so delicious!--as well as their shrimp scampi.
Marilee
West LA has a lot of pizza delivery services, but not all of them are consistent. Pazzo is one of the great ones -- fresh ingredients and consistent in quality. Delivery is always, always quick. Everytime we venture toward another pizza maker, we end up back at Pazzo. Gratzi!
Cass
Pizza was actually really good and really flavorful. Its delivery was exactly when it was supposed to be. So happy to not be disappointed!!!
Peter
I was not expecting anything special....but this place pleasantly surprised me. Their pizza is delicious! The staff is also very nice.
Karolina
we love it!!!!! we have ordered from PAzzo sooo many times and it is the same recipe every time, amAzing taste, great service etc.
George
The best pizza I've had so far and I eat a lot of pizza. The ingredients tasted fresh and the flavors were sooo good.
Maggie
I'm amazed by how good this food is. Make sure you get the profiteroles!
About us
American, Dinner, Lunch Specials, Pasta, Pizza, Salads, Sandwiches
Today

Delivery: 11:00 AM - 10:00 PM

Takeout: 11:00 AM - 10:00 PM

Delivery

Monday:

11:00 AM - 10:00 PM

Tuesday:

11:00 AM - 10:00 PM

Wednesday:

11:00 AM - 10:00 PM

Thursday:

11:00 AM - 10:00 PM

Friday:

11:00 AM - 11:45 PM

Saturday:

11:00 AM - 10:00 PM

Sunday:

4:00 PM - 10:00 PM

Takeout

Monday:

11:00 AM - 10:00 PM

Tuesday:

11:00 AM - 10:00 PM

Wednesday:

11:00 AM - 10:00 PM

Thursday:

11:00 AM - 10:00 PM

Friday:

11:00 AM - 11:55 PM

Saturday:

11:00 AM - 10:00 PM

Sunday:

4:00 PM - 10:00 PM